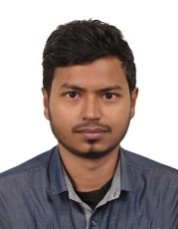 STUDENTS:Rahman Md Shajidur
Name of United Graduate School of Agricultural Sciences:Tottori University
Assigned university:ShimaneUniversity
Specialized field:Regional resources development / Entrepreneurship development studies
Research theme:Entrepreneurship development based on local resources
Obtained (planned) degree/date:Doctor of Philosophy Ph.D. (Agriculture) Obtained in March 2024 (scheduled)
Message
Socio-economic condition of local people largely depends on local resources development. Without development of regional or local resources, it is extremely challenging to change the local people fate. I am extensively interested in how to improve local people life through their own regional resources. In my master's thesis, I worked on how to revive local resources through entrepreneurship development among young generations specially in developing countries. During my doctoral course, I have been working to find out a concrete framework through my field survey and data analysis how to improve the local people and unemployed young people life throughout the globe. In future, I would like to get a job or a position, where I can imply my research knowledge. As a researcher, I always think how I can contribute to our society and change the young people thought across the country and around the globe through my work. My dream is to work with passion and try to contribute to build a hunger, poverty, and unemployment free world. 
Qualification: Data analyst, Business model developer.
Laboratory : Laboratory of regional agricultural and rural development.