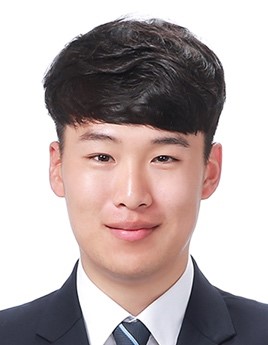 STUDENTS:JAEHWAN LEE
Name of United Graduate School of Agricultural Sciences:Tottori University
Assigned university:Tottori university
Specialized field:The Course of Bioproduction and Bioenvironmental Sciences Division of Agricultural Production Science
Research Theme:Development of "Fruit Tree Cultivation Support System" applying AI
Obtained (planned) degree/date:Doctor of Philosophy Ph.D (Agriculture) Obtained in September 2022 (scheduled)
Message
My research involves the development of a next-generation orchard management system using IOT. The know-how of fruit tree horticulture is based on accumulated rules of thumb obtained from decades of work experience, and as the shortage of successors is becoming more serious, there is an urgent need to support the bearers of fruit trees by building a pear production system that utilizes information infrastructure.
­Most of the previous research has focused on monitoring plant growth using data measured by 3D laser scanners and drones. My research is unique in that it uses measured data to develop an algorithm that understands the cultivation techniques of skilled farmers, visualizes the data in a way that allows for management continuity, and builds a model that can be implemented in society.
My goal is to become an expert in "smart agriculture," working toward the development of sustainable agriculture that can be used worldwide to make farmers happy and to provide people with delicious agricultural products by engaging in agricultural research in Japan.
私の研究はIOTを活用した次世代型果樹園管理システムの開発を進めています。果樹園芸のノウハウは数十年に渡る作業経験から得た経験則が蓄積されたもので、後継者不足が深刻になることから情報インフラを活用した梨生産体制の構築による担い手支援が急務であります。
これまでの先行研究等は3Dレーザスキャナとドローンなどから計測したデータから植物の生育をモニターリング目的とする研究がほとんどでしたけど、私の研究の特色は計測したデータから熟練者の栽培技術を理解するアルゴリズムを開発し、経営繼承が可能なデータを可視化し、かつ社会実装まで視野に入れたモデルを構築している点が独創的なポイントと考えています。
これから日本で農業の研究に携わることで、農家が幸せになるため、人々に美味しい農産物を提供するため、世界的に活躍できる持続的な農業の発展に向けて働く「スマート農業」の専門家となることが私の目標です。
Laboratory homepage:http://muses.muses.tottori-u.ac.jp/faculty/morimoto/
Jaehwan LEE., Tsuyoshi YOSHIDA., Kazuyoshi NONAMI., Ichizen MATSUMU-RA., Akira YANO., Eiji MORIMOTO., 2021, Development of pear cultivation management technology using information and communications technology for the next generation of farmers (Part1) ― "Development of a tree extraction method applying 3D laser scanning ―," Journal of the Japanese Society of Agricultural Machinery and Food Engineers, 83(4), 274-281. URL: https://ci.nii.ac.jp/naid/40022650988/