Introducing the branch office of GAN-RENDAI.
BRANCH OFFICE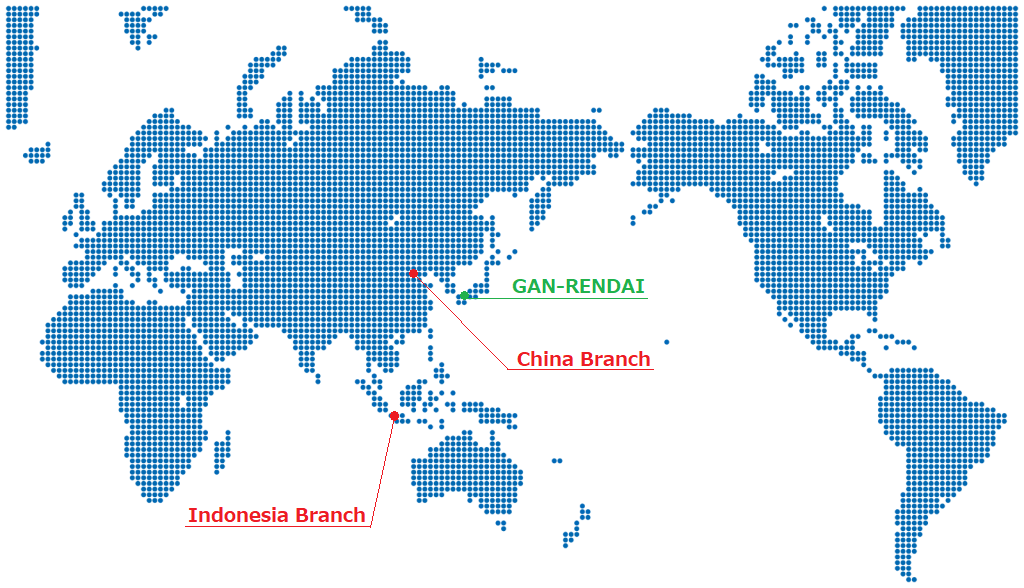 GAN-RENDAI Headquarters is promoting the establishment of overseas chapters to serve as a base for promoting mutual exchanges and information exchange among alumni residing in various countries around the world.
In 2018, the first overseas branch was established in China, and in 2022, the second overseas branch will be established in Indonesia, and an exchange meeting was held.
It is expected that this exchange meeting will further strengthen the ties between GAN-RENDAI headquarters and alumni.
GAN-RENDAI 本部は、世界各国に在住している修了⽣相互の交流及び情報交換を促進するために、その拠点となる海外⽀部の設⽴を進めています。
2018年度には初の海外⽀部となる中国⽀部が設⽴され、2022年度には2番⽬の海外⽀部としてインドネシア⽀部が設⽴されることになり、交流集会を開催しました。
この交流集会により修了⽣とGAN-RENDAI本部の連携強化がさらに進むことが期待されます。