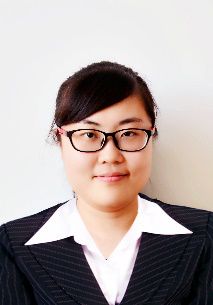 ALUMNI STORIES:Gao Qi
Name of United Graduate School of Agricultural Sciences:Tottori University
Assigned university:Tottori university
Specialized field:Bioresource and Life Sciences
Research theme:Isolation and evaluation of salt tolerant strains induced by ethyl methanesulfonate in ectomycorrhizal fungus Rhizopogon roseolus
Obtained (planned) degree/date:Doctor of Philosophy Ph.D (Agriculture), Date: Obtained in March 2017
Message
The first time that I went to Tottori university was as an exchange undergraduate student in 2010. Until 2017, I continuous my study abroad life in here to get my master and Ph.D. degrees. The experience of studying in Tottori started my research road. In university days, I mainly studied about mutant breeding and life cycles of ectomycorrhizal fungus Rhizopogon roseolus. Professors in Tottori university, especially prof. Shimomula, had taught a lot of knowledges about mushroom and breeding which I have benefited to these days. After I graduated, I work in Institute of Plant Protection, Beijing Academy of Agriculture and Forestry Sciences, China. Now I focus on the research about transcriptome and genome analyses, haplotype nuclei specific function, life cycle, construction of breeding evaluation and screening system of mushroom. I sincerely invite all related person of United Graduate School of Agricultural Sciences to Beijing for academic exchanges.
私は、修士から鳥大で生命資源科学を専攻し、食用外生菌根菌ショウロに関する研究を行いました。博士の時は突然変異誘剤(EMS)を利用して好塩性を具備した具備したショウロ菌株を作出し、育成した菌株系統の環境ストレス耐性について評価したので報告しました。博士修了した後、中国に戻って、北京農林科学院で就職しました。現在は、シイタケなどの食用キノコの遺伝育種、ゲノム解析、細胞構造解析に関する研究を行います。連大のみんなさんを歓迎して中国の北京に来て交流します。
Institute homepage: http://www.ipepbaafs.cn/english.html
Main published papers
Roy Rebecca#, Qi Gao#, Yujin Cui, Chengbo Rong, Yu Liu, Wensheng Zhao, Wasantha Kumara*, Shouxian Wang*; Nuclear conditions of basidiospores and hyphal cells in the edible mushroom Oudemansiella aparlosarca, MicrobiologyOpen, 2021, 10(5): e1233
Dong Yan, Qi Gao*, Chengbo Rong, Yu Liu, Shuang Song, Qiuyu Yu, Kaixin Zhou, Yanling Liao; Comparative transcriptome analysis of abnormal cap and healthy fruiting bodies of the edible mushroom Lentinula edodes, Fungal Genetics and Biology, 2021, 156: 103614.
Dong Yan; Yu Liu; Chengbo Rong; Shuang Song; Shuang Zhao; Luming Qin; Shouxian Wang; Qi Gao*; Characterization of brown film formed by Lentinula edodes, Fungal Biology, 2020, 124(4): 135-143.
Qi Gao; Dong Yan; Dan Wang; Shanshan Gao; Shuang Zhao; Shouxian Wang*; Yu Liu*; Variations in Nuclear Number and Size in Vegetative Hyphae of the Edible Mushroom Lentinula edodes, Frontiers in Microbiology, 2019, 10.
Qi Gao; Shota Nakano; Tadanori Aimi; Norihiro Shimomura*; Comparison of salt tolerance of ectomycorrhizal mushroom Rhizopogon roseolus in soil and on agar, Mushroom Science and Biotechnology, 2017, 25(2): 17-22.
Qi Gao; Shota Nakano; Tadanori Aimi; Norihiro Shimomura*; Isolation of halophilic strains induced by ethyl methanesulfonate in Rhizopogon roseolus, Mushroom Science and Biotechnology, 2017, 24(4): 182-186.
# Co-first author
* Corresponding author