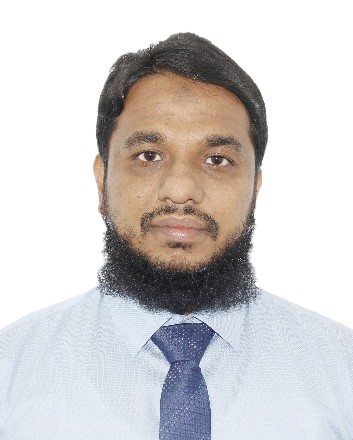 STUDENTS:Raihan Md Topu
Name of United Graduate School of Agricultural Sciences:Tottori University
Assigned university:Shimane university
Specialized field:Study of redox regulation in Euglena gracilis/ Dry land Agriculture
Research Theme:Biochemical analysis and characterization of redox metabolites in Euglena gracilis
Obtained (planned) degree/date:Doctor of Philosophy Ph.D Obtained in October 2024 (scheduled)
Message
Euglena gracilis, one of the mysterious photosynthetic protist, is found ubiquitously in fresh or brackish water as well as moist soils. These unique features made it one of the most studied model organisms for investigation of cell biology and biochemistry. Various ROS by-products are produced during various metabolic processes of E. gracilis which causes oxidative stresses in E. gracilis. Hence, E. gracilis might be a good model organism for biochemical studies of redox metabolites and would be potential candidate for reducing oxidative stresses in plants. I completed my graduation in Genetic Engineering and Biotechnology. My MS thesis was about characterization of endophytic microorganisms from medicinal plants and their application in reduction of biotic and abiotic stresses in plant.
Qualification: B. Sc. in Genetic Engineering and Biotechnology          MS in Genetic Engineering and Biotechnology
Laboratory: http://shimane-univ-biochemistry.jp/?page_id=1070
Google Scholar Profile: https://scholar.google.com/citations?user=V3LDi1EAAAAJ&hl=en
Main Published Papers:
Topu Raihan, Mukhlesur Rahman Shepon, Prattay Dey, Nandan Chowdhury, Md. Hazrat Ali, Sabrina Suhani, Md. Toasin Hossain Aunkor, Abul Kalam Azad (2021) Extracellular metabolites of endophytic fungi from Azadirachta indica inhibit multidrug-resistant bacteria and phytopathogens. Future Microbiology Topu Raihan, Muhammad Fazle Rabbee, Puja Roy, Swapnila Choudhury, Kwang-Hyun Baek, Abul Kalam Azad (2021) Microbial Metabolites: The Emerging Hotspot of Antiviral Compounds as Potential Candidates to Avert Viral Pandemic Alike SARS CoV-2. Frontiers in Molecular Biosciences.