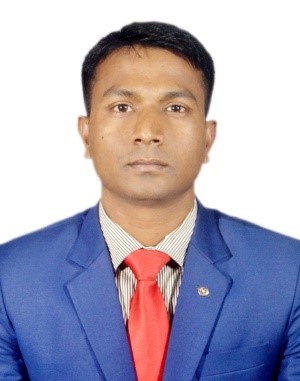 STUDENTS:RAZZAK Md Abdur
Name of United Graduate School of Agricultural Sciences:Tottori University
Assigned university:Shimane university
Specialized field:Autotoxicity in plants under recycled hydroponics
Research Theme:Application of electro-degradation for recovering autotoxicity in lettuce considering electrical conductivity (EC) control and light emitting diodes
Obtained (planned) degree/date:Doctor of Philosophy Ph.D (Agriculture)  Obtained in March 2023 (scheduled)
Message
Hydroponics is a suitable method of growing crops under controlled environmental conditions. But by continuous use of nutrient solution (NS), crop growth and yield may hamper for releasing some chemicals into the rhizosphere of plants by roots or leaves which is known as autotoxicity. To avoid yield reduction, every time farmers need to apply new NS and drain out the previously used NS which may cause of environmental pollution. I am fascinated to know the reasons for such yield reduction and recovering method for growing crops in hydroponic systems. During my doctoral course, I would like to find the suitable strategy for using electro-degradation for recovering the retarded growth of plants under electrical conductivity control systems. I also find the optimal intensity of LEDs for growing lettuce under autotoxicity. As I am university faculty member in my country, I will continue my research activities to identify autotoxic chemicals release by different plants grown hydroponically and possible ways to detoxify those substances.
Gender: Male
Age: 34
Nationality: Bangladesh
Position in home country: Assistant Professor, Faculty of Agriculture, Bangladesh Agricultural University
Main Published article:
Topu Raihan, Mukhlesur Rahman Shepon, Prattay Dey, Nandan Chowdhury, Md. Hazrat Ali, Sabrina Suhani, Md. Toasin Hossain Aunkor, Abul Kalam Azad (2021) Extracellular metabolites of endophytic fungi from Azadirachta indica inhibit multidrug-resistant bacteria and phytopathogens. Future Microbiology Topu Raihan, Muhammad Fazle Rabbee, Puja Roy, Swapnila Choudhury, Kwang-Hyun Baek, Abul Kalam Azad (2021) Microbial Metabolites: The Emerging Hotspot of Antiviral Compounds as Potential Candidates to Avert Viral Pandemic Alike SARS CoV-2. Frontiers in Molecular Biosciences.